In shared office spaces the receptionist needs to know how to answer the phone for each tenant, easily transfer calls to the correct contacts, take notes, be aware of office hours, check calendar schedules, and do all this quickly. Now with our 3CX Reception Console add-on, this complex task just got a lot easier.
Description
How to manage calls in the console
In the left-hand pane view all inbound calls. Based on the number the caller dialed, the console displays the organization the caller is trying to reach as well as the "answer script" which tells the receptionist how to answer the call and any priority notes.
When an active call is selected from the list on the left, all the contacts associated with the organization will display in the right-hand pane. It also shows the current status of the contact (Available, Away, etc.).
To manage a call, the call is selected in the left pane, then a contact in the right pane, then an action button is selected (transfer, attended transfer, voicemail, park, drop, etc.). You can also email notes to the contact as well.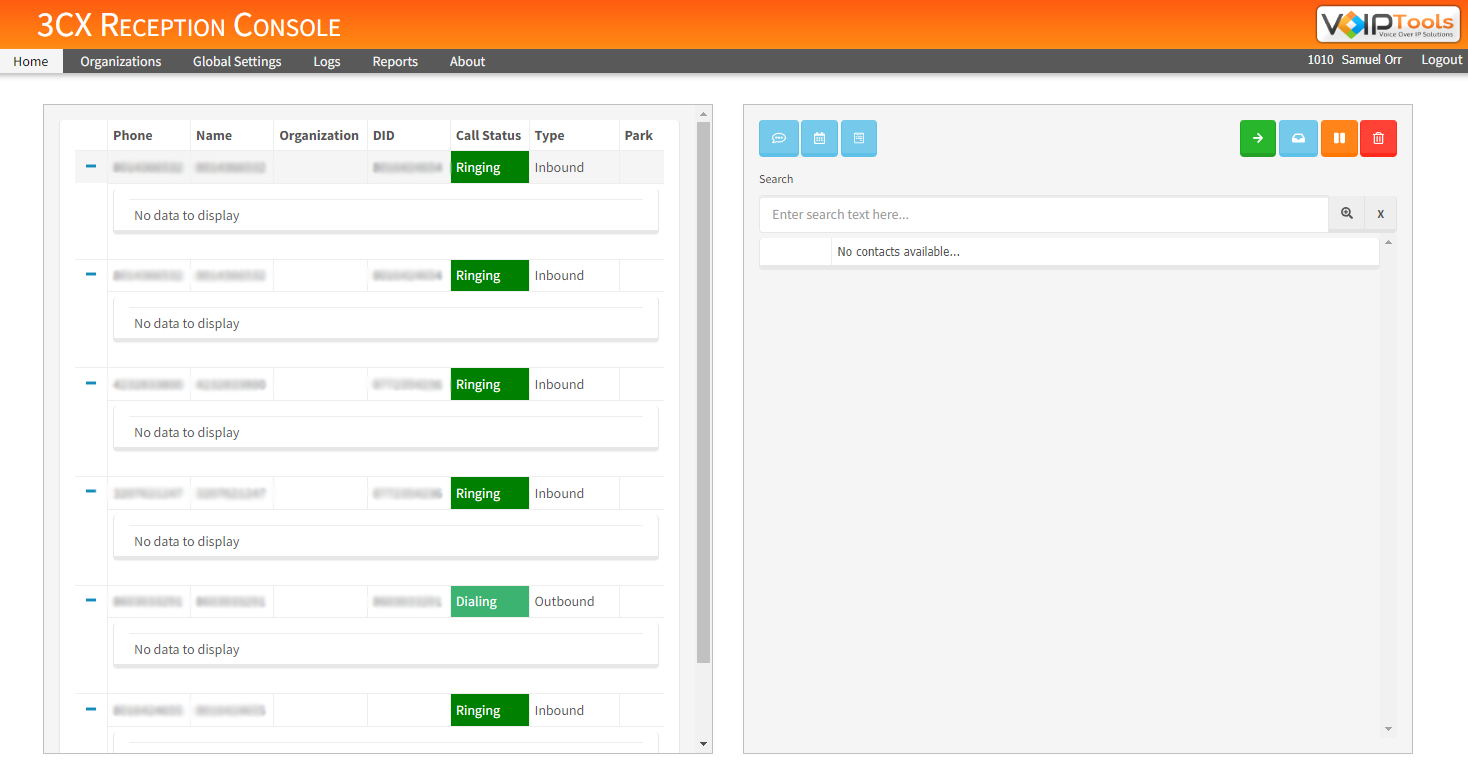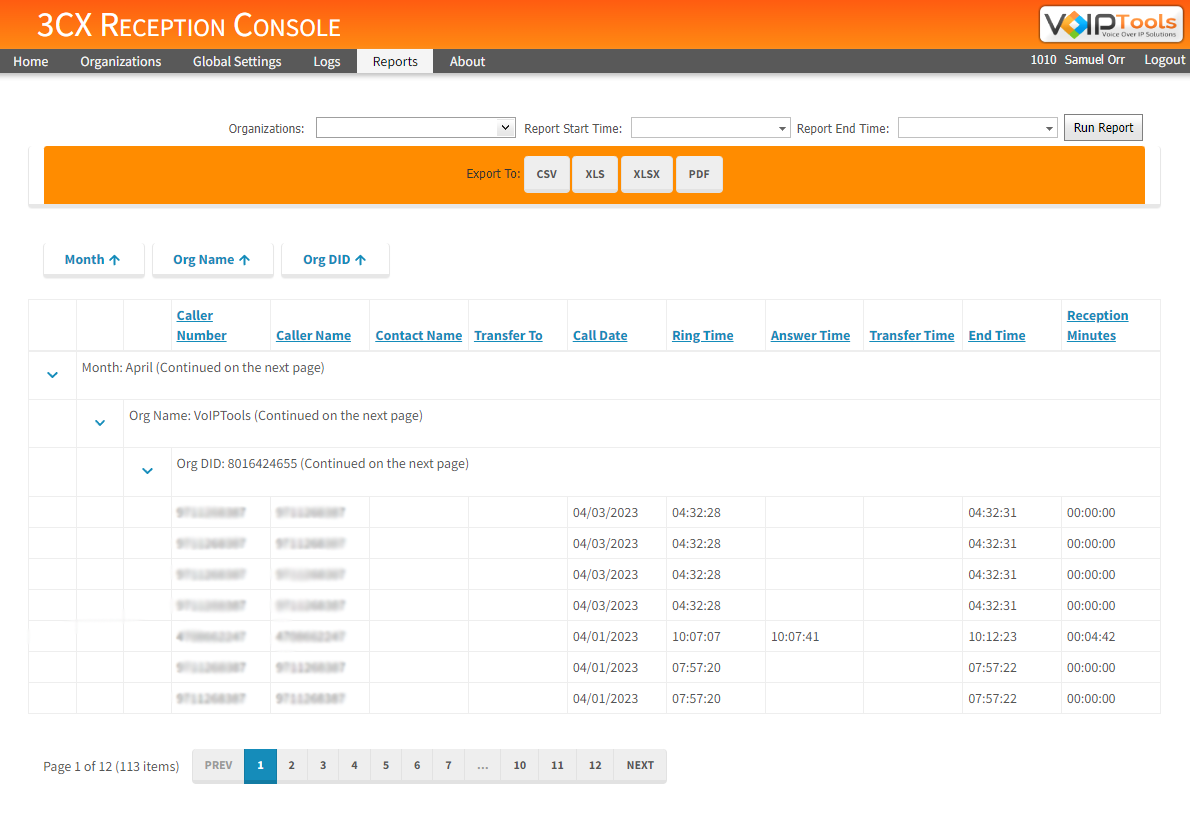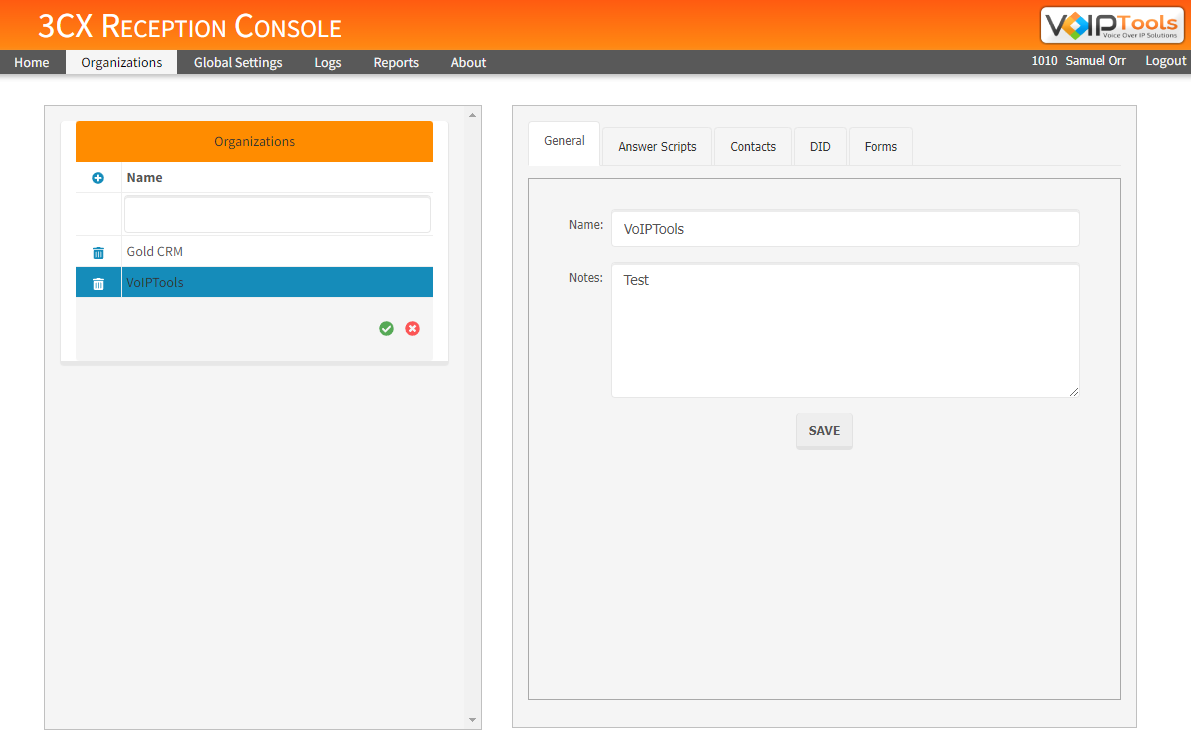 Requirements
Whether through one of our commercial products, or a custom solution built to meet your specific needs, we can help you get the most out of your 3CX investment.