Stay Consistant
Ensure a carefully crafted, consistent message is presented to your callers on-demand.
Simplify Tasks
Simplify the agent's task of communicating lengthy boiler-plate messages to callers.
Stay Compliant
Increase regulatory compliance by making it easy for agents to communicate mandated information to callers.
Web-Based
Access to on-demand messages is provided via a simple web-based user interface — no client application needed.
Play Audio Messages On-Demand
Whether you simply need to inform your caller that their phone call is being recorded, or you need to recite lengthy regulatory compliance information, 3CX Barge Messages can make this task simple. 
Your agent selects the desired prerecorded message to play and our tool will, on-demand, barge into the agent's current call, play the message, and automatically drop out of the call.  
Custom Security Roles

Unlimited Recordings

Unlimited Users

Amazon Text-to-Speech
Upload Professional Recordings

Recording Descriptions

Multi-Language Text-to-Speech

3CX Pro/Enterprise Compatible
More Details
Requirements
Version History
More Details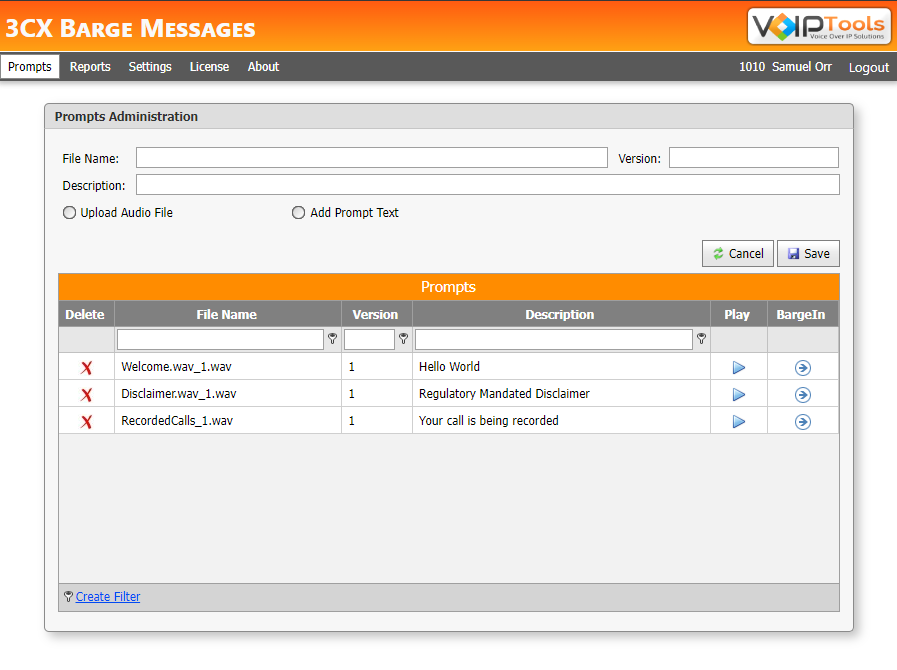 3CX Barge Messages works by assigning prompt (.wav audio) files to a Digital Receptionists (IVR).   Agents use a simple web interface to select the desired prompt.  When ready, the agent will press a button on the web page to play the selected message.  The message can be heard by both the agent and all other callers participating in the phone call.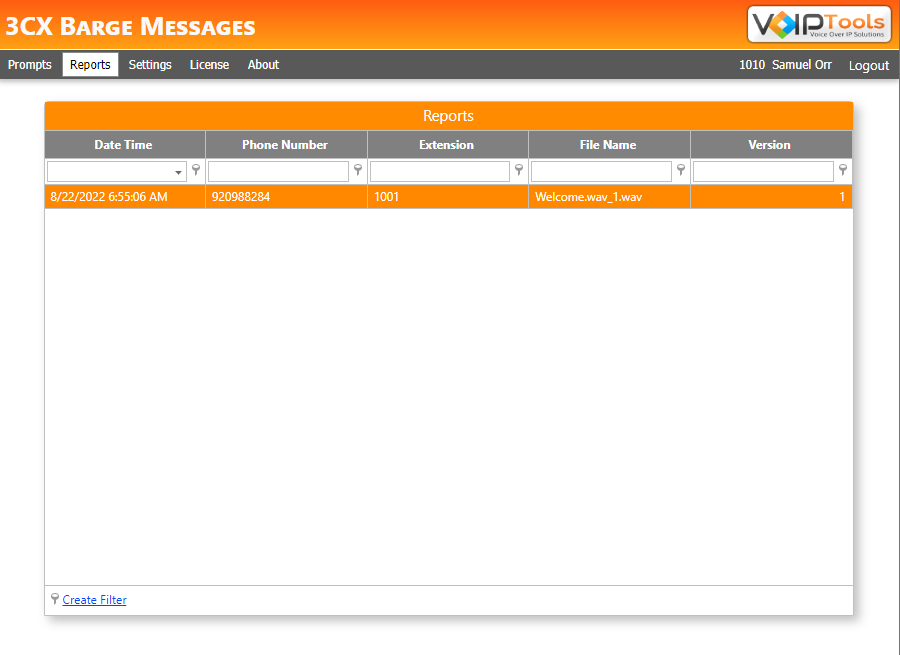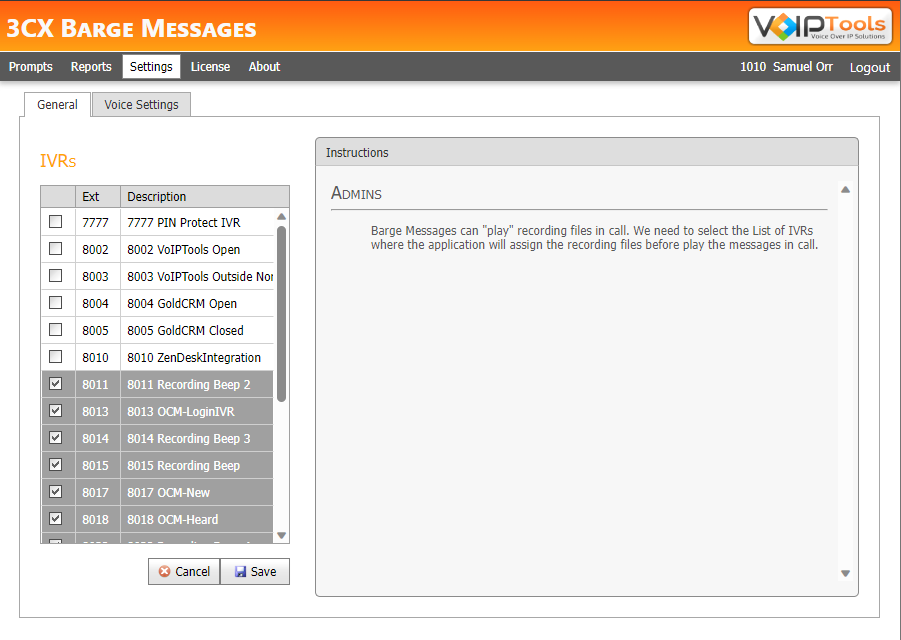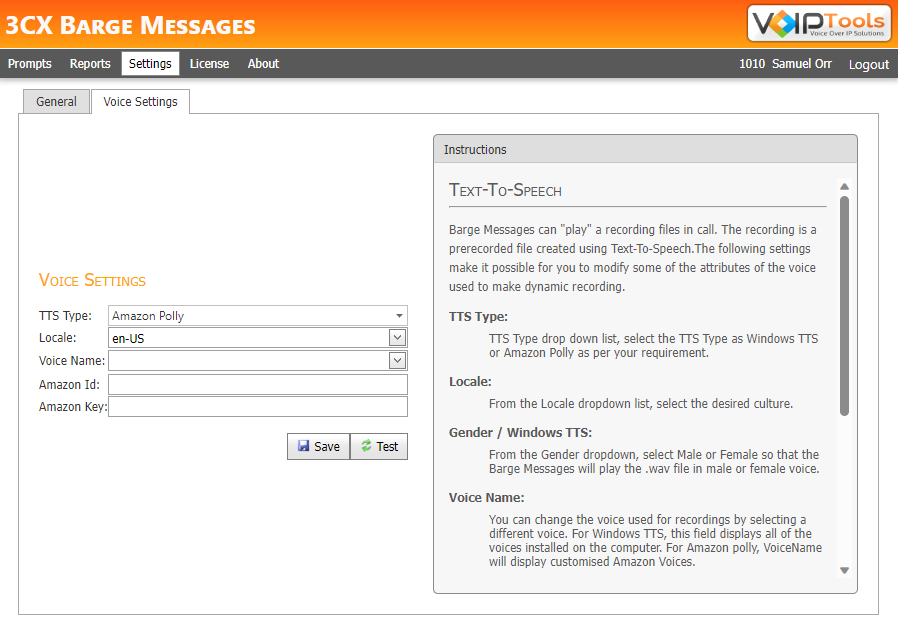 Requirements
3CX version 12 and above
Client:  Internet Explorer, Google Chrome, Firefox, Opera browsers
Server:  Windows 7 Pro (64bit) and above, Windows Server 2008 R2 (64bit) and above
Internet Information Server (IIS) 7.0 and above
Microsoft SQL Server 2008 (free Express edition) and above
Microsoft .net 4.6.1 and above
VoIPTools Relay installed on 3CX server
Note:  You can run IIS and NGIX or Abyss on the same server
Version History
v18.0.04 – September 20, 2022
Fixed an issue that was causing the 'Play Recording' button to play incorrect recordings. 
v18.0.03 – September 9, 2022
Added Barge In and Play columns to the Prompts page.
v18.0.02 – August 10, 2022
Changed the application port number.
v18.0.01 August 9, 2022
Whether through one of our commercial products, or a custom solution built to meet your specific needs, we can help you get the most out of your 3CX investment.